You name it… we have it!
Wood sheds, Garden sheds, Yard sheds, Outdoor Storage sheds, Barn sheds,
Tool sheds, Utility sheds and special Custom-made sheds
We are now offering Lean-tos, Chicken Coops and Dog Kennels!
Come in to see them!
Sheds have always been the core of the business and Woodland maintains one of the Delmarva and Ocean City MD region's largest inventories of high quality Amish Built Wooden sheds that can be found anywhere east of the Chesapeake Bay!
About Us
Experience, Quality & Selection
Over 30 years of working with some of the finest Amish craftsmen in Pennsylvania has helped make Woodland Sheds one of the Eastern Shore's leaders in quality, service and installation of buildings and products designed to add to the value of your home.
Woodland Sheds sells only the finest in quality wooden products.
Wood Sheds
Economy Sheds
Mini Barns
A-Frame
Dutch Barn
Cape Cod
Quaker
Colonial Dormer
Cabin
Cape Cod w/ Dormer
Vinyl Sheds
Economy Barn
Dutch Barn
Cape Cod Mansion
Quaker Mansion
Quaker
Mansion w/ Dormer
Cabin
Wooden Garages
A-Frame Garages
Dutch Garages
Vinyl Garages
A-Frame Garages
Dutch Garages
Cape Cod Mansion
Carlisle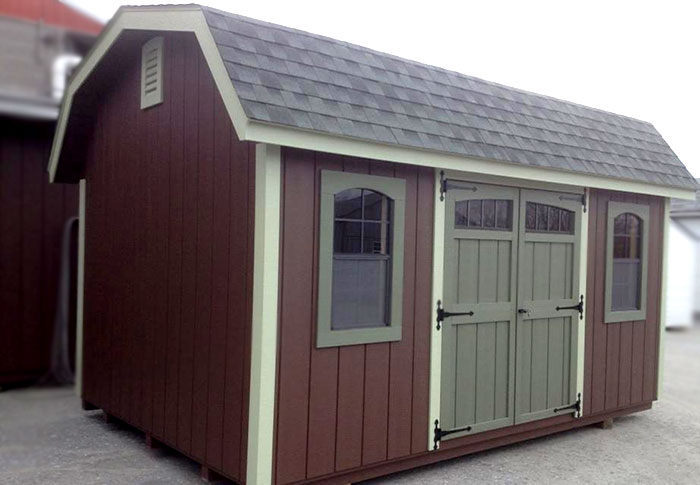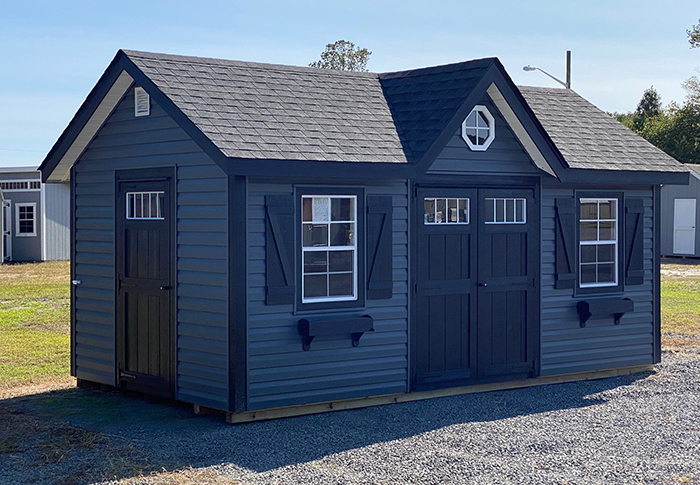 Wood & Poly Adirondack Chairs & Furniture
Outdoor wooden picnic tables
Poly picnic tables
Adirondack chairs
Gliders
Outdoor lawn furniture
Patio furniture
Accessories
Wishing wells
Windmills
Fire pits
Mailboxes
Boat bookshelves
Bottle openers
Napkin holders
Outdoor dining sets
Lounge chairs
Deck chairs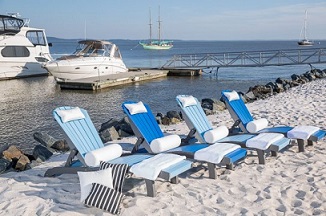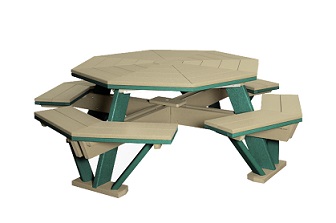 ---
---
FAQs
How long have you been in business?
The Woodland family has been selling quality built sheds and storage units from the same location along Worcester Highway for over 30 years! Now operated by Herb Woodland, Jr., the family business has been expanded to include much more than just wooden outbuildings. Our Sheds, buildings and garages that are ready for immediate pick up or delivery.
Do you only sell Amish made wooden sheds?
Not at all. Because vinyl sheds and products have come such a long way in design and construction over the past few decades, we now carry an expanded selection of storm rated heavy-duty sheds for sale to both year round and seasonal homeowners. Woodland Sheds even carries a large selection of high quality vinyl Garages.
Which kind of shed is better? Wood or Vinyl?
It all depends on what your needs are. Woodland Sheds carries a full line of high quality products that are all built to last for years. With over 30 years of experience installing and servicing everything that we sell, the Woodland family can help you select the right product…and at the right price to fit your budget.
Do you personally install what you sell?
Professional installation and setup of a freestanding garage, shed or outbuilding is essential to its stability and endurance. Three generations of Woodlands have the knowledge and experience to make sure that your building is properly set up to last for years. Woodland Sheds will make sure that everything from the base to the roof is built to exacting specifications, assuring our long list of customers that we will back up every product we sell.
Where are you located?
Woodland Sheds is conveniently located and easy to find on the corner of Bishopville Rd. and US Route 113, just a few miles north of US Route 50, and less than a minute away from the Delaware state line. Stop on by, pick out exactly what you are looking for and Woodland Sheds will deliver it right to your home or business.
Do you offer free delivery?
Yes. Woodland Sheds offers FREE DELIVERY AND SET UP ON SHEDS ONLY to hundreds of locations all over the lower Eastern Shore of MD/DE, Delmarva, including Queen Annes County, Ocean City, Worcester County, Wicomico County, Dorchester County, and Somerset County in Maryland, plus Sussex County and Kent County in Delaware. Our free delivery area includes the cities of Salisbury, Princess Anne, Crisfield, Westover, Mardela Springs, Pocomoke, Snow Hill, Bishopville, Berlin, Ocean City, West Ocean City, Fruitland, Hebron, Nanticoke, Vienna, Cambridge and Easton, MD as well as to Georgetown, Laurel, Seaford, Dagsboro, Frankford, Selbyville, Roxana, Millville, Ocean View, Gumboro, Delmar Fenwick, Fenwick Island, Bethany Beach, Rehoboth Beach, Lewes, Long Neck, Milford, Milton, Millsboro, and Bridgeville, DE.
A Family Tradition Since 1985
Three generations of Woodlands continue to stand behind everything that we sell to the homeowners and businesses who come from all over the Delmarva Peninsula! Woodland Sheds now carries a complete line of quality crafted wooden sheds and garages built by Amish from Pennsylvania, plus vinyl sheds. Come and take advantage of our 30 years of experience in helping you select just the right outdoor storage unit, or garage for your home. If we don't have the wood and vinyl building you want in stock and ready for delivery, we will have one custom made for you to the exact size and specifications you need. If you are looking for quality, service, and reliability on the Eastern Shore, stop by and visit Woodland Sheds, today!
---
Rent to Own Program
Woodland Sheds has a rent to own Program starting with three easy steps:
Select Your Shed or Garage
Select style, color and options of your shed or garage
Complete Your Application
Provide your information and get instant approval. Quick and Easy!
Schedule Delivery
Review and complete the rental purchase agreement. Pay your security deposit and first month's rent and we will schedule a delivery time.
Rent to Own FAQs
When will I start making payments?
Deposit and first payment due before delivery, at signing. Your second payment will be due approximately one month after delivery.
What happens to my deposit?
The deposit can be applied to either your EPO or last payment. You will not have to wait for a rebate check to arrive in the mail.
Is this a loan?
No. It is rental purchase agreement. You are renting with an option to buy at any time.
Can I pay extra principle?
With Rent-to-Own there is no principle or interest. Any additional amount paid over the regular rental amount go towards your reserve account which can applied to the EPO at any time.
Can I pay off early without a penalty?
Call our friendly customer service representatives any time to receive your EPO.
What is Protection+?
With our club program your building or garage is protected if it is damaged or destroyed. Plus you will have access to many other great benefits.